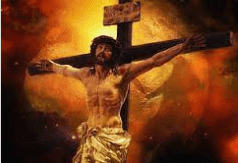 Or What I Learned About the Gospel Driving Cars for Mitsubishi
A Sermon by Elder G Mordaunt
While I was thinking about a topic to put on the Website, I thought about the time I was working at Mitsubishi Motors driving cars around. This was a job of driving cars off the line and parking in the inspection bays to be inspected by the inspectors and driving the inspected cars to other locations to be rectified This particular day I had a car that had a paint defect on it. So I drove the car around to the paint rectifiers. This was a sunny day and when the paint rectifier came out to inspect the paint defect, I tried to point out the defect but could not see it. And the guy said to me: "in the sun, you can't see any defects." It is only in the factory, away from the sun, under artificial light that you can see paint defects. Hence my topic Title.
DEFECTS
In this life we cannot escape the fact that we have defects of some kind. Some of our defects are Genetic. Some of our defects can be traced to the environment we live in, the families that we inherit. (We cannot choose our relatives.) The circumstances of our upbringing plays a large part in what defects we have. So we cannot escape the fact we humans have defects in our lives which govern our actions and idiosyncrasies. And left untreated will remain with us till we die.
Paul said it right when he says: Rom 3:23 For all have sinned, and come short of the glory of God;
All of us have come short of God's ideal and are in need of a Saviour. Our defected lives are six thousand years removed from the perfect created Adam. For Adam was created with no defects.
SIN CAME THROUGH ONE MAN.
But it was through one man, Adam, that sin came to the human race, when he was given the forbidden fruit of the tree of the knowledge of good and evil by his wife Eve. Satan deceived eve in the guise of the serpent, she then gave the fruit` to her husband Adam and he did eat of it.
Rom 5:12 Wherefore, as by one man sin entered into the world, and death by sin; and so death passed upon all men, for that all have sinned:
It doesn't matter who we are; we all have some weaknesses that need to be overcome. And our greatest problem is how to address this defect of our human weaknesses. Quite often we go about in this life thinking that the way we are going is okay. The bible has something to say about this, when it says:
Proverbs 14:12 There is a way which seemeth right unto a man, but the end thereof are the ways of death. Paul says in another place: Rom 6:23 For the wages of sin is death; but the gift of God is eternal life through Jesus Christ our Lord.
So the fact is that just being born into this world makes us candidates for damnation. Things look all doom and gloom when we look at our feeble attempts to live a righteous life that God requires us to live.
NO PERFECT CARS
Much of what I experienced down at Mitsubishi I can relate to the Christian life. For a start, there were no perfect cars. The closest we got was a car that had three demerit points. The boss was so excited that he bought us a pizza lunch for all the line workers. The problem was that we had to build over three hundred perfect cars a day each week, a month and year. There has and ever will be cars that will have demerit points on them. Hard as we may try to build perfect cars, it seemed an impossiblity, even if the possibility existed to do so.
NO PERFECT CHRISTIANS
It's the same in the Christian life. There are no perfect Christians when it comes to sinlessness. (At least I haven't met one yet.) If we could reach that plane of perfection, then there would be no need to keep on improving oneself; no need of Jesus. We have arrived at our goal, no need for striving any more. As one who said to his Pastor, "I haven't sinned in five years." It is quite possible to delude oneself into believing it to be possible, this is why we need God's grace, as the car bumper sticker read: "Christians aren't perfect, just forgiven." The apostle Paul as zealous as he was, admits that he had not reached the goal of perfection.
Php 3:12 Not as though I had already attained, either were already perfect: but I follow after, if that I may apprehend that for which also I am apprehended of Christ Jesus. 13 Brethren, I count not myself to have apprehended: but this one thing I do, forgetting those things which are behind, and reaching forth unto those things which are before, 14 I press toward the mark for the prize of the high calling of God in Christ Jesus. 15 Let us therefore, as many as be perfect, be thus minded: and if in anything ye be otherwise minded, God shall reveal even this unto you. 16 Nevertheless, whereto we have already attained, let us walk by the same rule, let us mind the same thing.
Down at work we have rectifiers whose job it is to fix and repair faults that may appear on the car. It may be paint faults, that is it could be dirt in the paint, it could be a run, a chip, or a scratch somewhere on the body of the car. It could be something wrong with the inside of the car; a cut on the trim, a dirty mark etc. . . . it could be a problem with the glass. Never-the-less each car has its own particular problem. It's the same with Christians. No two Christians have the same problems as another, because we all live separate lives, and experience different set of problems in our Christian experiences.
WHO'S THE RECTIFIER IN OUR LIVES?
Paul says that Jesus is the author and finisher of our faith.
Hebrews 12:2 Looking unto Jesus the author and finisher of our faith; who for the joy that was set before him endured the cross, despising the shame, and is set down at the right hand of the throne of God.
If we allow Jesus into our lives, He changes us through the power of the Holy Spirit. He is the One who convicts us to become God's children.
John 1:11. He came unto his own, and his own received him not. 12. But as many as received him, to them gave he power to become the sons of God, even to them that believe on his name: 13. Which were born, not of blood, nor of the will of the flesh, nor of the will of man, but of God.
So the rectifier in our lives is Jesus and working through the Holy Spirit who lives within us.
THE PROMISED HOLY SPIRIT
Jesus promised the Holy Spirit before He left this planet.
John 14:16 And I will pray the Father, and he shall give you another Comforter, that he may abide with you for ever; 17. Even the Spirit of truth; whom the world cannot receive, because it seeth him not, neither knoweth him: but ye know him; for he dwelleth with you, and shall be in you.
So who is the Comforter?
John 14:26 But the Comforter, which is the Holy Ghost, whom the Father will send in my name, he shall teach you all things, and bring all things to your remembrance, whatsoever I have said unto you.
When Jesus was with His Disciples, he was their teacher. Now, because he is going away and would not be physically with them. His promise of the Holy Spirit would be continuing on from Jesus as their teacher, who would teach them all things in regard to what Jesus had said and taught. And it was for their benefit that the Holy Spirit would appear.
John 16:7. Nevertheless I tell you the truth; It is expedient for you that I go away: for if I go not away, the Comforter will not come unto you; but if I depart, I will send him unto you. 8. And when he is come, he will reprove the world of sin, and of righteousness, and of judgment: 9. Of sin, because they believe not on me; 10. Of righteousness, because I go to my Father, and ye see me no more; 11. Of judgment, because the prince of this world is judged. 12. I have yet many things to say unto you, but ye cannot bear them now. 13. Howbeit when he, the Spirit of truth, is come, he will guide you into all truth: for he shall not speak of himself; but whatsoever he shall hear, that shall he speak: and he will shew you things to come. 14. He shall glorify me: for he shall receive of mine, and shall shew it unto you. 15 All things that the Father hath are mine: therefore said I, that he shall take of mine, and shall shew it unto you.
THE WORK OF THE HOLY SPIRIT
So the Holy Spirit is given to Convict, to prompt, to teach and to rectify our defects.
JUSTIFICATION
He convicts us that we are sinners and that we need Jesus who paid the price for our sins by dying on the cross. And to believe by faith in His promises. By believing by faith in what Jesus has done for us, we are declared justified before God. This requires no works.
SANCTIFICATION
Also to teach us and bring into mind everything that Jesus has said and done. He also prompts and leads us in cleaning up our lives so that we can live for Christ. And also to rectify any defects in our lives that needs attention. All these points are a part of what is termed Sanctification. This is the growing part of our Christian experience. These are the good works we do, the Christian graces we develop along the way. Being obedient to God's Commandments, the Moral Law. Jesus said: "If you love me, keep my Commandments." John14:15. He also gives us certain spiritual gifts to aid in the building up of His Church. (Read 1 Corinthians 12.)
SPIRITUAL WASHING
Another place where I have to drive some of the cars, is the water test area. This happens when a part, like a window or a door seal is replaced. The car then has to be tested to see if there are no leaks. (You wouldn't want to have water coming in on you while you were driving in the winter?)
After washing the cars at the car- wash we take them to the "Shipping Line." That's the line that buys off the cars so that the cars can go out to the Shipping area outside to be shipped to the car yards to be sold to the customers. The cars must go through the car wash to so that they look "spic & span ."
This always reminds me of being washed in the blood of the Lamb. Because if we are not washed in the blood, all of the dirt of sin is still upon us, making us unfit to be with Christ when He comes the second time. Without being washed in the blood of Christ, we can never inherit God's Kingdom. Our sins would remain and condemn us.
In the case of David, when he was found out about his adulterous affair with Bathsheba when confronted by Nathan the prophet, he realized the enormity of his sin, he wrote these words in Psalm 51.
Psalm 51:1 To the chief Musician, A Psalm of David, when Nathan the prophet came unto him, after he had gone in to Bathsheba. Have mercy upon me, O God, according to thy lovingkindness: according unto the multitude of thy tender mercies blot out my transgressions. 2. Wash me thoroughly from mine iniquity, and cleanse me from my sin. 3. For I acknowledge my transgressions: and my sin is ever before me. 4. Against thee, thee only, have I sinned, and done this evil in thy sight: that thou mightest be justified when thou speakest, and be clear when thou judgest. 5. Behold, I was shapen in iniquity; and in sin did my mother conceive me. 6. Behold, thou desirest truth in the inward parts: and in the hidden part thou shalt make me to know wisdom. 7. Purge me with hyssop, and I shall be clean: wash me, and I shall be whiter than snow.
Twice in this passage King David pleads with God to wash away his iniquities.
This Psalm shows how deep was David's confession of guilt that he did not hide from God, and shows that he truly repented of his great sin.
Scientists have discovered that every snowflake has a tiny piece of dust at its core. Yes, every snowflake has a "dirty heart." In the spiritual realm, when the blood of Christ is applied to the heart, it cleanses from all sin. Not a speck of defilement remains, for God removes every stain and washes us whiter than snow.
WHITE ROBES
In Revelation 7, John sees in vision people in white robes.
Rev 7:13 And one of the elders answered, saying unto me, what are these which are arrayed in white robes? and whence came they? 14 And I said unto him, Sir, thou knowest. And he said to me, These are they which came out of great tribulation, and have washed their robes, and made them white in the blood of the Lamb. (KJV)
So here we have a scene where God's people who have come out of great tribulation of the last days, they have washed their robes in the blood of the Lamb, Jesus, who has fitted them to dwell with Him for eternity.
The washing and rebirth are a must if we are to make it. Just like the car-wash at Mitsubishi, which cleansed all the dirt and makes the car shiny and pleasant to look at, so too in the Christian life we must be cleansed in Christ's blood to be fit for our heavenly existence.
We are now living in the last days of earth's existence. The signs are all around us. Jesus is pleading with open arms for us to come to Him for salvation. He loves you with an everlasting love and doesn't want anyone to be lost. Come to Him as sinful as you are and He will never cast you out.
John 6:37 All that the Father giveth me shall come to me; and him that cometh to me I will in no wise cast out.
NO OTHER NAME
For there is no other name given among men in order to be saved.
Act 4:12 Neither is there salvation in any other: for there is none other name under heaven given among men, whereby we must be saved.
The gospel is for everyone. John 3:16 For God so loved the world that He gave His one and only son, that whosoever believes in Him should not perish but have everlasting life. John 3:17 For God sent not his Son into the world to condemn the world; but that the world through him might be saved.
Jesus came to this world not to condemn us but to save us. What a wonderful Saviour that is available for us. Jesus loves us with an everlasting Love and wants us in His Kingdom. If you haven't made that commitment dear friend to follow Jesus, I invite you to make that decision now. God bless you, amen!